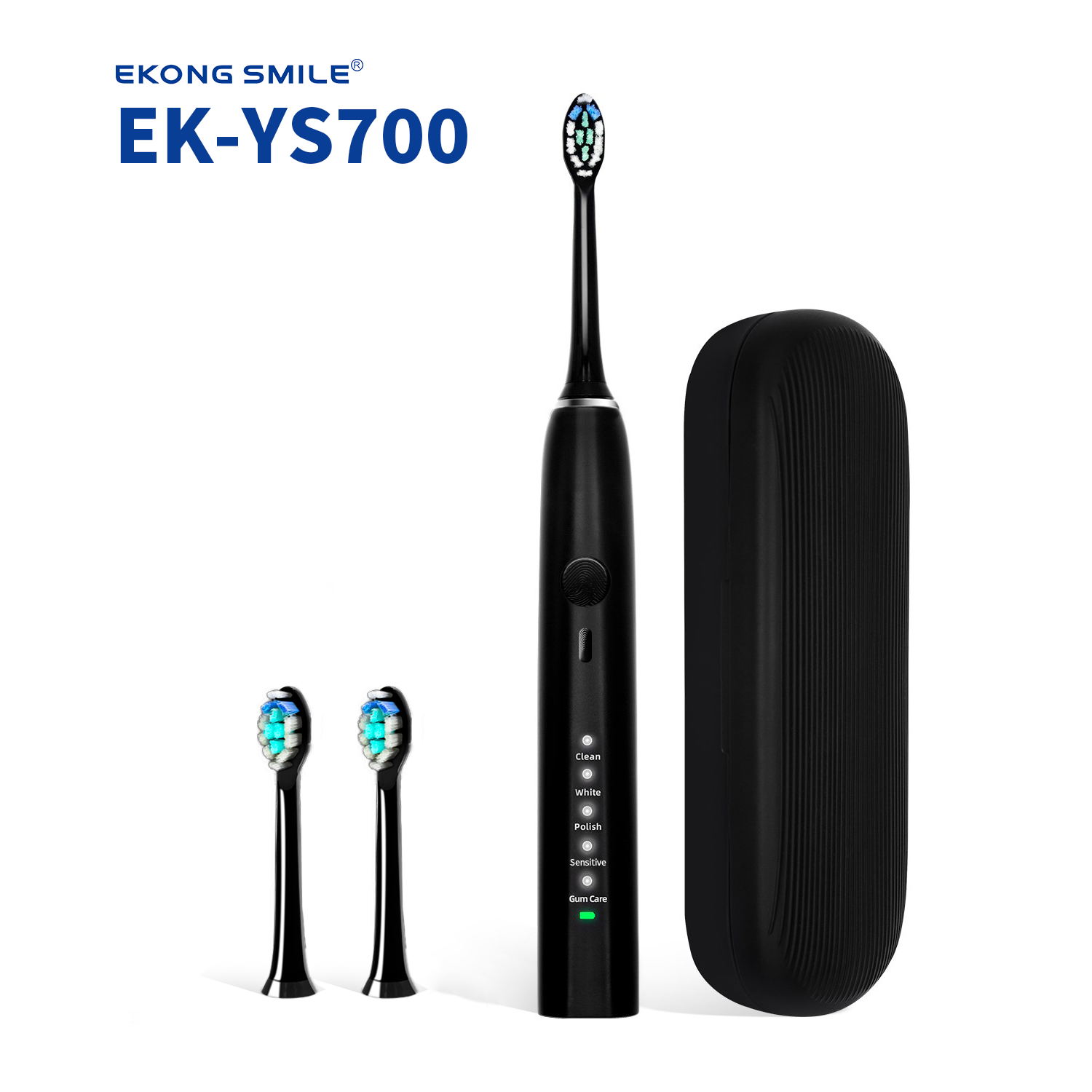 An electric toothbrush is an essential personal teeth-cleaning tool that is in high demand in the market. A few years ago, people couldn't afford electric toothbrushes because it was considered a luxury. That made most people prefer using the traditional manual toothbrush for the sake of not only simplicity but affordability as well.
Though in recent years, many people seem to have realized the importance of using an electric toothbrush to clean their teeth. Today, many people are using electric toothbrushes. Due to its rapid increase in demand, one can say that more people will be making the switch to electric toothbrushes in the next few years.
If you have been thinking of starting an electric toothbrush business or you're already in the business of selling oral care products, this clearly shows that diving into the electric toothbrush business is profitable and a must if you need a steady stream of income.
But to build trust and keep your customers coming, you will first need to find a reliable electric toothbrush manufacturer to partner with. Before partnering with a reliable tooth brushing manufacturer make sure that such a company has a high-quality product to offer your customers.
To help you get the best electric toothbrush manufacturer in China, we would like to recommend Ekong Smile to you.
Ekong Smile
Ekong Smile is the Chinese largest manufacturer of Oral care products such as Electric toothbrushes, Water flosser, Teeth Whitening kits and teeth whitening accessories, Teeth Whitening Powder, Dental floss and other quality Dental Cleaning products.
It is no longer news that most of the world's finest electric toothbrushes are made by Ekong Smile.
Ekong Smile has 10+ YEARS of EXPERIENCE IN ORAL CARE products and specializes in OEM and ODM services and is ever ready to supply you with the exact kind of electric toothbrush that you require and what your customers want.
From free customization for printing logo on the electric toothbrush and packaging it. Ekong Smile with its professional team (R&D, design and sales departments) ensures that all the customer's specifications/ requirements are met.
Ekong Smile has globally recognized factory Certificates such as ISO13485, FDA, CE, ROHS, CP65 and many more.
One of the amazing things is that they also offer a low MOQ, which is highly helpful to smaller oral care companies or business owners that are just starting to build their brand.
Why you should buy Ekong Smile Electric Toothbrush
Currently, Ekong smile is the leading electric toothbrush manufacturer in China because:
Our electric toothbrushes are certified ISO13485, FDA, CE, ROHS, CP65 and many more.
We manufacture and supply electric toothbrushes to small business owners, brands and e-commerce sites such as Alibaba, amazon stores, influencer's brands and more.
Guaranty: We provide a money-back guarantee for quality-related issues.
Well-trained customer service representatives are always available to listen to your complaints. Please feel free to reach out to our customer service representatives for any questions.
We take orders any time of the day and get in stock toothbrushes privately labelled in just a few working days.
It's Portable with a travel case: Thereby, making it a great idea for travelling purposes.
Great Battery Life that lasts for up to 6 months, which helps you get rid of the trouble of frequent charging, especially when you're on a business trip or power outage.
All Ekong Smile electric toothbrushes are made of 100% food-grade ABS and PC, which are safe for the human body.
It has a DuPont round brush head bristles: which are the best for tooth surfaces as it prevents tooth surface wear & gum irritation, suitable for sensitive teeth too.
We Customize product body colors: Any kind of colors your brand target or your buyers like, we can mold or print on the body of the product.
We ship to every part of the world: Wherever you are, you'll get our electric toothbrush right in front of you.
Need our product samples? Please contact the Ekong Smile sales team directly here and they will get back to you in a blink of an eye!